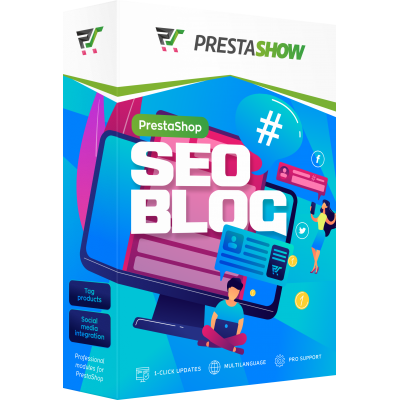 Demo
Documentation
Download trial
Trial is a free, full-featured module with a 14-day validity period
To download Trial you must be logged in
Trial is not covered by technical support
After 14 days Trial module will automatically uninstall itself from your store
You can create all content in the module configuration and in blog entries in the languages enabled in your store.
Support and updates
You can use the module indefinitely - the license is lifetime.
You get 3-month access to Premium Support for the module.
Premium Support gives you access to HelpDesk and to module updates.
You can enable access to Premium Support at any time by purchasing any of the available packages
Module updates
90 days
Modules will inform you of an available update directly in your store. Take a look at the changelog. You will update a module conveniently with 1-click.
HelpDesk support
90 days
HelpDesk is a panel where we provide help for modules. On HelpDesk you can order modifications and custom programming work.
Knowledge Base - FAQ
Free
The knowledge base is free and available to everyone. You will find module documentation and answers to frequently asked questions.
License
Below is a summary of the most important information:
License - main domain and secondary domains
You can assign module licenses to 1 store = 1 domain.
You can add a secondary domain for a test store.
You can use the module without time limits.
Changing the main domain is possible - for this purpose, please contact us.
Multistore domains
Support of unlimited number of domains in PrestaShop Multistore requires purchase of multistore support for the module.
Modifying the module code
The module code related to store integration and appearance (.tpl, .css, .js) has open source code and you can modify it freely. The module source code (.php) is encrypted with ionCube.
Demo
You can test some modules in our demo store. You can find the link to the demo store in the top section of the page
You can test some modules for free by downloading 14-day Trial .
If you have any problems with the operation of the Demo or Trial version, please contact us