In the following article we tell you what work the process of complete optimization of a PrestaShop store should consist of, and what are the approximate costs associated with the implementation of selected components of the optimization process.
PrestaShop optimization
Fast and flawless operation of the store, security, higher positions in search results, comfort of users while browsing the store - for these values it is worth optimizing the PrestaShop store. Store development, modifications and modules, growing database and server traffic, and changing trends affect the "health" of an online store.
What does PrestaShop optimization consist of?

It's a set of analytical and programming services that will improve the quality, security, capacity and speed of your online store.
Optimization influences high performance test scores and increases the SEO quality of your store.
Your experience with PrestaShop will also be improved - you will be using the current version equipped with a number of improvements - in a secure, fast and orderly environment.
An audit identifying problems, opportunities and recommendations, along with a quote for the proposed work
A 1:1 developer copy of your store, on which we will lead the work
Upgrade of PrestaShop and used modules to the latest versions
Upgrading the PHP version
Optimization of the database, store code, modules and template
A new VPS or dedicated server that will maintain the traffic of 1000 users at a time.
Optimization of results and errors logged in Page Speed, Lighthouse, GTMetrix and Search Console.
Safe procedure that will not disrupt your store's operation
We audit your store
We prepare a new server and run copies of your store on it
We optimize your store - implement the recommendations proposed in the audit

We test the store and the server, make corrections

Repositioning the old store to the new one takes up to a few hours
You start working on the new store. All data is preserved 1:1
Raise your Google Page Speed score on your own
We offer modules with which you can raise your score in performance tests on your own or take care of server performance:
How much does it cost to optimize PrestaShop?
You can find out the exact quote for optimization by ordering PrestaShop Audit service.
The information below is not a quote, as the final price of optimizing your store is affected by many variables.

Current PHP version and PrestaShop version.
Quality and speed of code, modifications and overrides
The number of modules used
Errors, warnings and slowdowns of the store and database
Configuration and capabilities of the server and database
Performance and load test results
Audit
An audit is a road-map for the work on your store.
You will receive a PDF with a description of the state of your store and server. In the audit we list problems, opportunities and recommendations along with a quote for each item.
You can order a PrestaShop audit by purchasing the product below. With the code 6UADILI3 you will receive a 10% discount.

Developer copy
All work is done on the developer copy, which is a 1:1 copy of your production store.
The copy guarantees uninterrupted operation of the production store. On the copy you can observe the changes we make. The copy of the store will be useful for you in the future.
Updating your store, modules and PHP
Price from: PLN 2,000
We upgrade PrestaShop 1.6x -> 1.6.1.24, PrestaShop 1.7x > 1.7.8.8 and PrestaShop 8x and modules to the highest possible version. We upgrade the PHP version and solve all the problems encountered in the store and modules. As part of the service, we do not upgrade stores between versions 1.6 -> 8x (we propose to implement a new store).
Search Console, Page Speed, Lighthouse, GTMetrix optimization.

Price from: 3,500 PLN
Increasing the score in Mobile and Desktop performance tests involves correcting errors related to the appearance and design of the template, JavaScript files and the source code of the store. Optimization also includes modules and database. Correcting errors in Search Console will increase the SEO quality of your store.
Server for PrestaShop
Achieving high performance on FTP servers can be limited. To achieve the highest results you need a powerful VPS or dedicated server with full root access.
Along with the server, we implement an automatic backup system and a GIT version control system.
How to order and how long does it take to optimize the store?
We will carry out all the work without interrupting the operation of your store
Add to cart and pay for PrestaShop Audit service
Open a request on HelpDesk
Implementation of the Audit takes up to 10 working days
After reviewing the Audit you can order the implementation of the recommendations proposed in it
Effects of PrestaShop store optimization
The process of updating and optimizing PrestaShop is a milestone, the effects of which you will enjoy and profit from for a long time. Below are selected realizations of optimizing our clients' stores: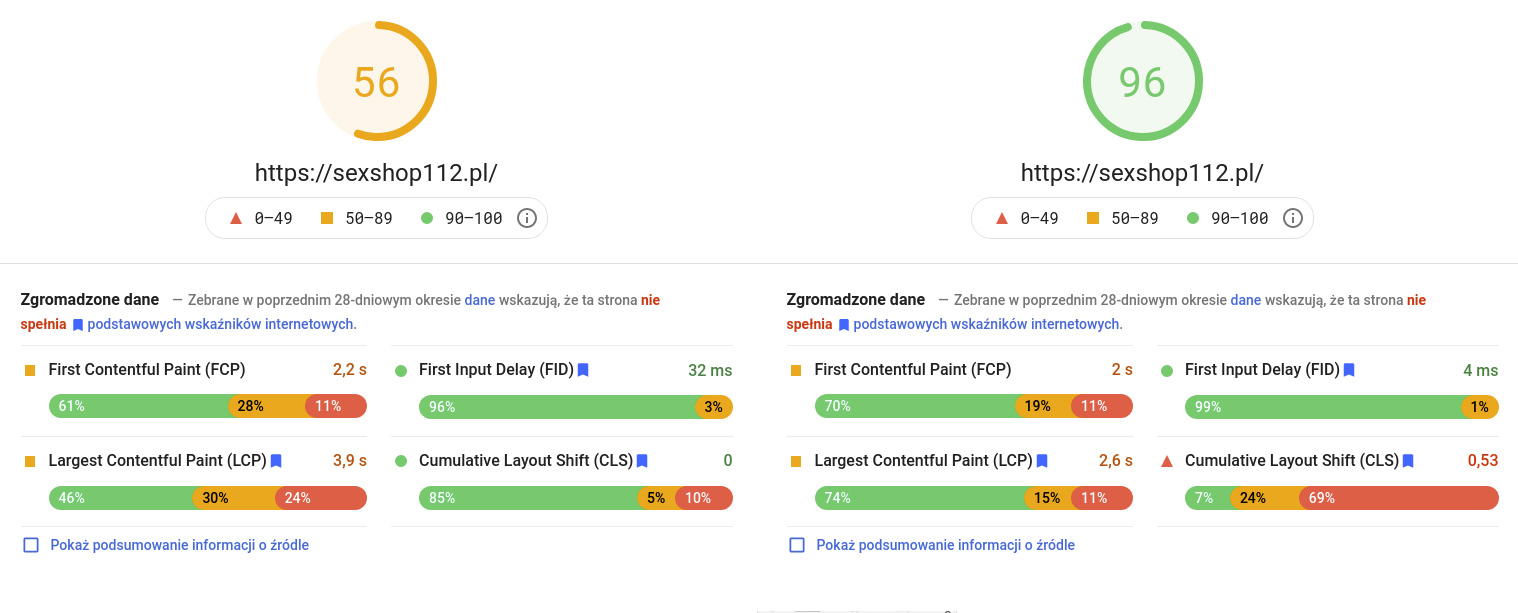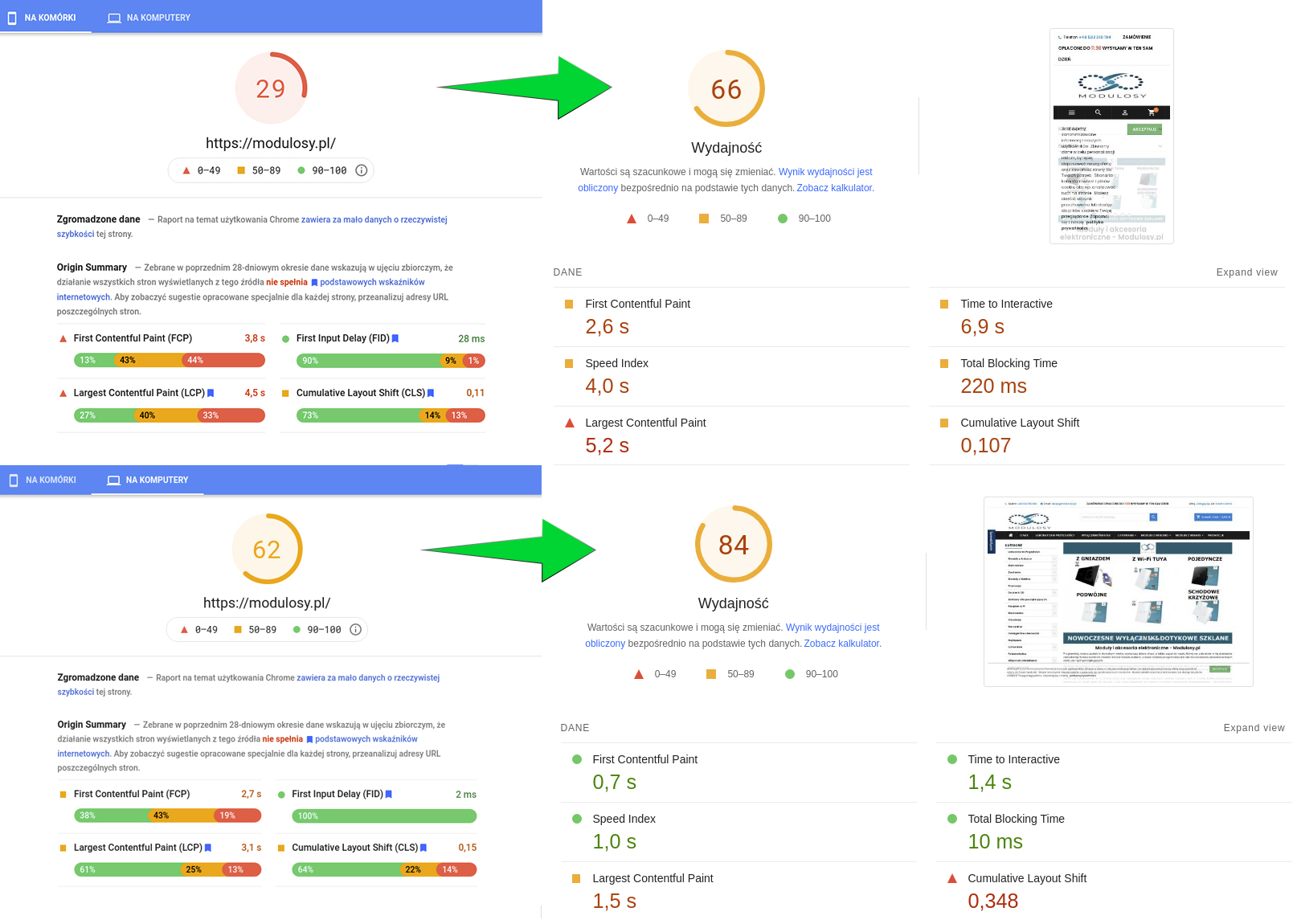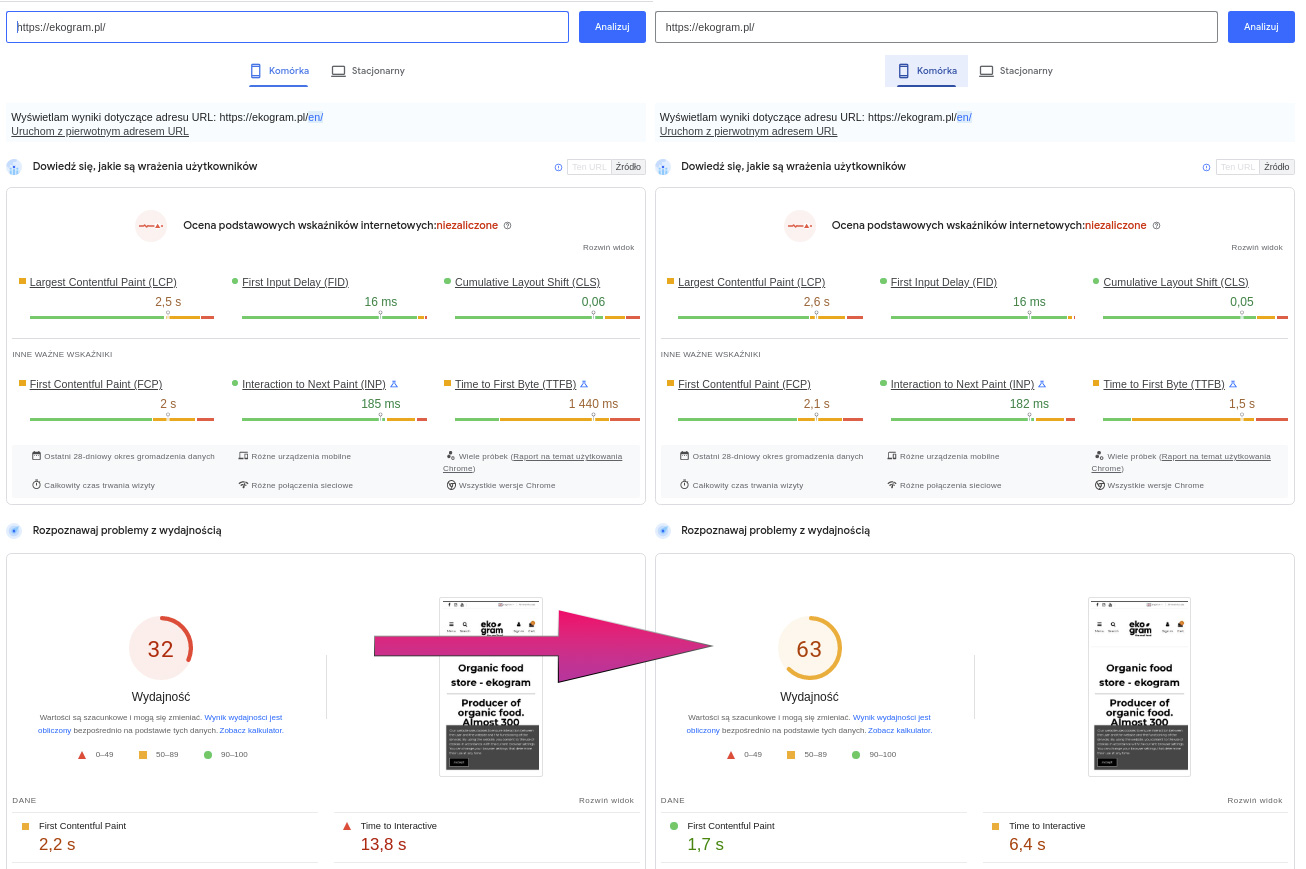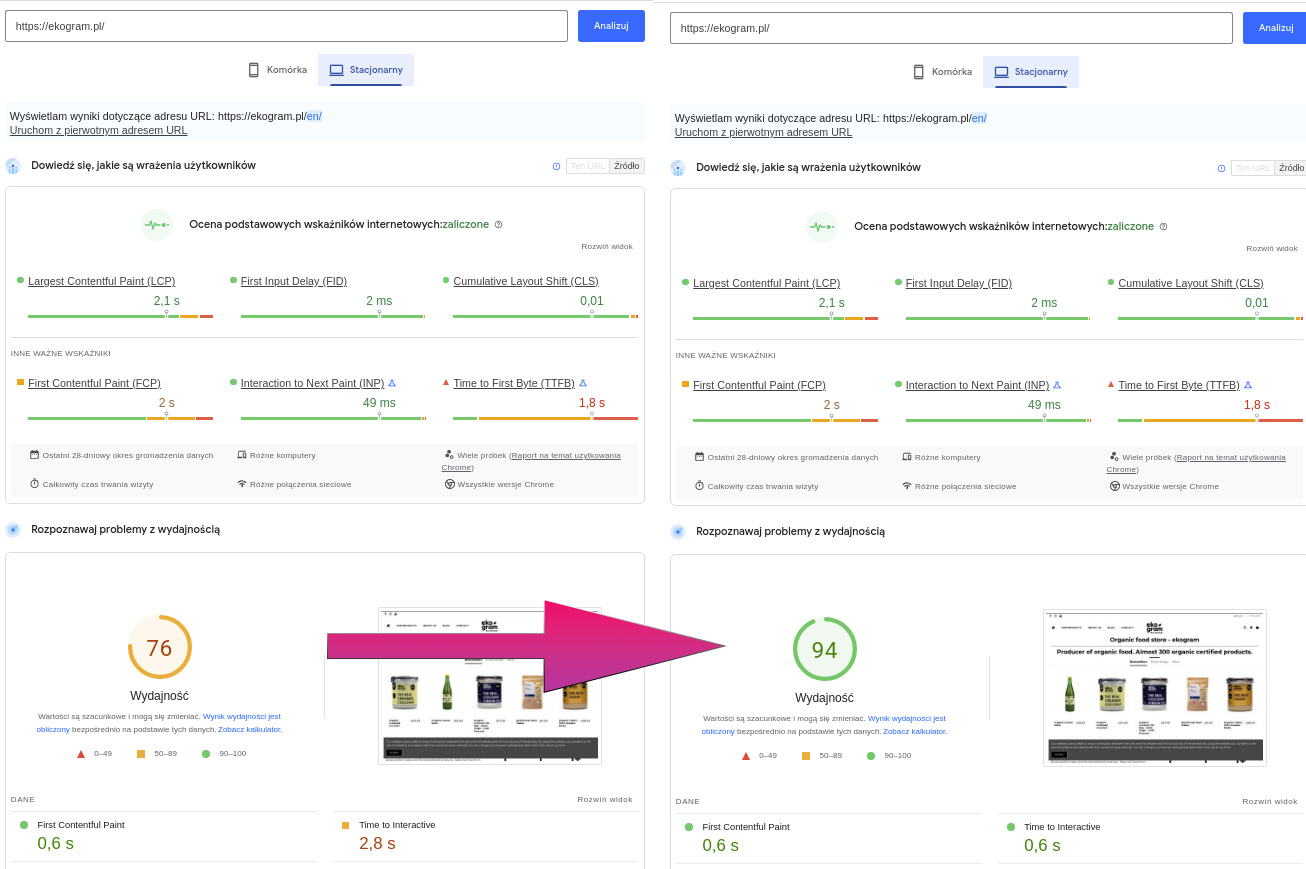 If you want to optimize your PrestaShop store - start by ordering a PrestaShop audit.