0% VAT
EU Invoice
You will receive PDF invoice right after payment
Installing PrestaShow Module Alone
The installation process for PrestaShow is the same as for any other PrestaShop module .
Free installation of the module on HelpDesk
Free installation is done on weekdays, within 48h - 96h from opening the HelpDesk ticket.
Express installation of the module on HelpDesk
Express installation is an additional fee and it is performed on business days, within 4h - 48h from opening the HelpDesk application. You can also order the express installation after purchasing the module.
Where can I find the PrestaShow module in the store?
Our modules after installation create an additional menu in the back-office of the store, making them easily accessible and sorted in one place.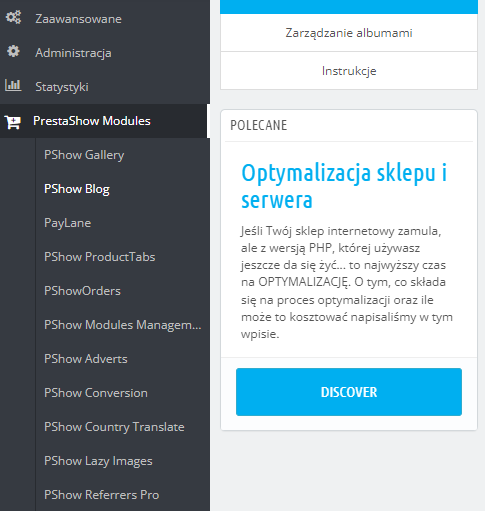 If you have any questions or need help with the installation please log on to helpdesk.prestashow.pl.